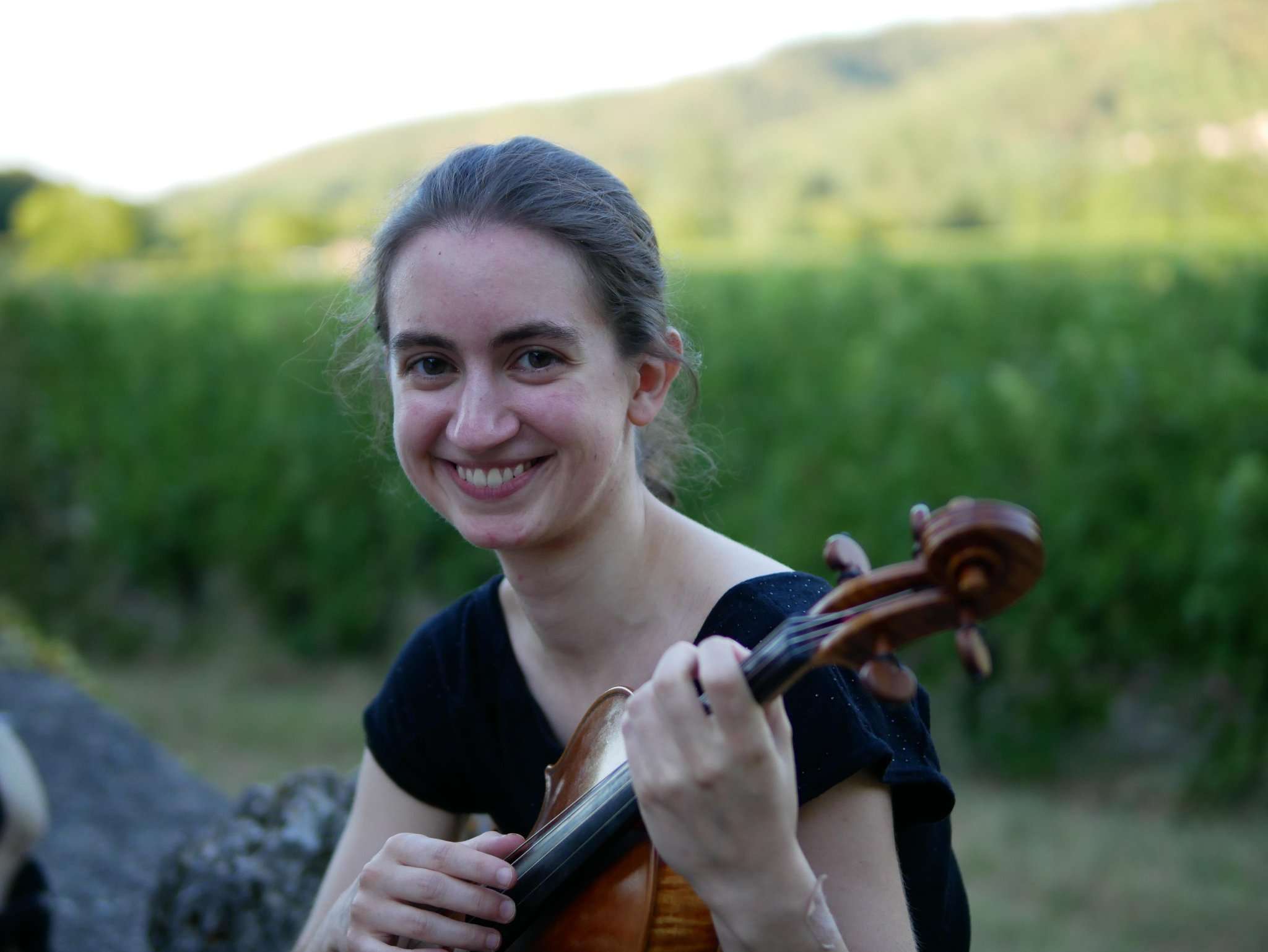 Eve-Melody Salom
Viola
Eve-Melody began her musical studies in piano, viola and dance at the Conservatoire de Dijon, before moving on to the Conservatoire National Supérieur de Musique et de Danse de Paris in 2015 to study piano with Denis Pascal. She obtained her Master's degree there in 2020.
She won prizes at several international competitions. For example, in 2020, she won the Yamaha Music Foundation of Europe piano competition. In 2018, Eve-Melody was selected to perform pieces by Claude Debussy at the French Ministry of Culture to celebrate the centenary of his death. That same year, she appeared on France Musique's "Jeunes Interprètes" radio programme.
She regularly shares her passion for music at festivals including the ones from Dinard, Les Raveliades, Bélaye, Sceaux and Nohant, where she had the pleasure of playing on Pleyel pianos from Chopin's time. She also tries to opt for opportunities to play her two instruments in festivals and concerts.
She was selected in 2017 and 2018 to take part in the Académie Ravel and was awarded the Rotary-Lions Service Club prize in Saint-Jean-de-Luz. This gave her the opportunity to perform at the Ravel Festival. She also won the young talent prize at the Orangerie de Sceaux festival.
At the same time, in 2019, she was admitted to Pierre-Henri Xuereb's viola class at the CNSMDP. After obtaining her Bachelor's degree in 2022, she joined the class of Jean Sulem, Marc Desmons and Odile Auboin in the Master's programme.
An established soloist, she is also a passionate chamber musician. She has shared the stage with members of the Quatuor Belcea, Roland Pidoux, Manon Galy, David Moreau, etc. Eve-Melody was invited to take part in several concerts as a violist with the Orchestre des Lauréats du CNSMDP at the Philharmonie de Paris, and with the Orchestre de chambre Nouvelle Europe, etc. In 2023, she will become an Academician member of the Orchestre Philharmonique de Radio France.
Since 2016, Eve-Melody has been financially supported by the Tarrazi Funds, the Meyer Foundation, the Mécénat Musical Société Générale and the Williamson Foundation.