Unique concerts
in the arenas of Montmartre
Twelve evenings to celebrate music, summer and love together
The evenings
Under the open sky, immerse yourself in the heart of the most beautiful secret in Montmartre: the arenas will open their gates for you this summer.
Come and experience this magical evening led by the Arena Orchestra and its wonderful lyrical voices.
You will have the opportunity to spend a moment out of time and discover the magic of the Parisian night.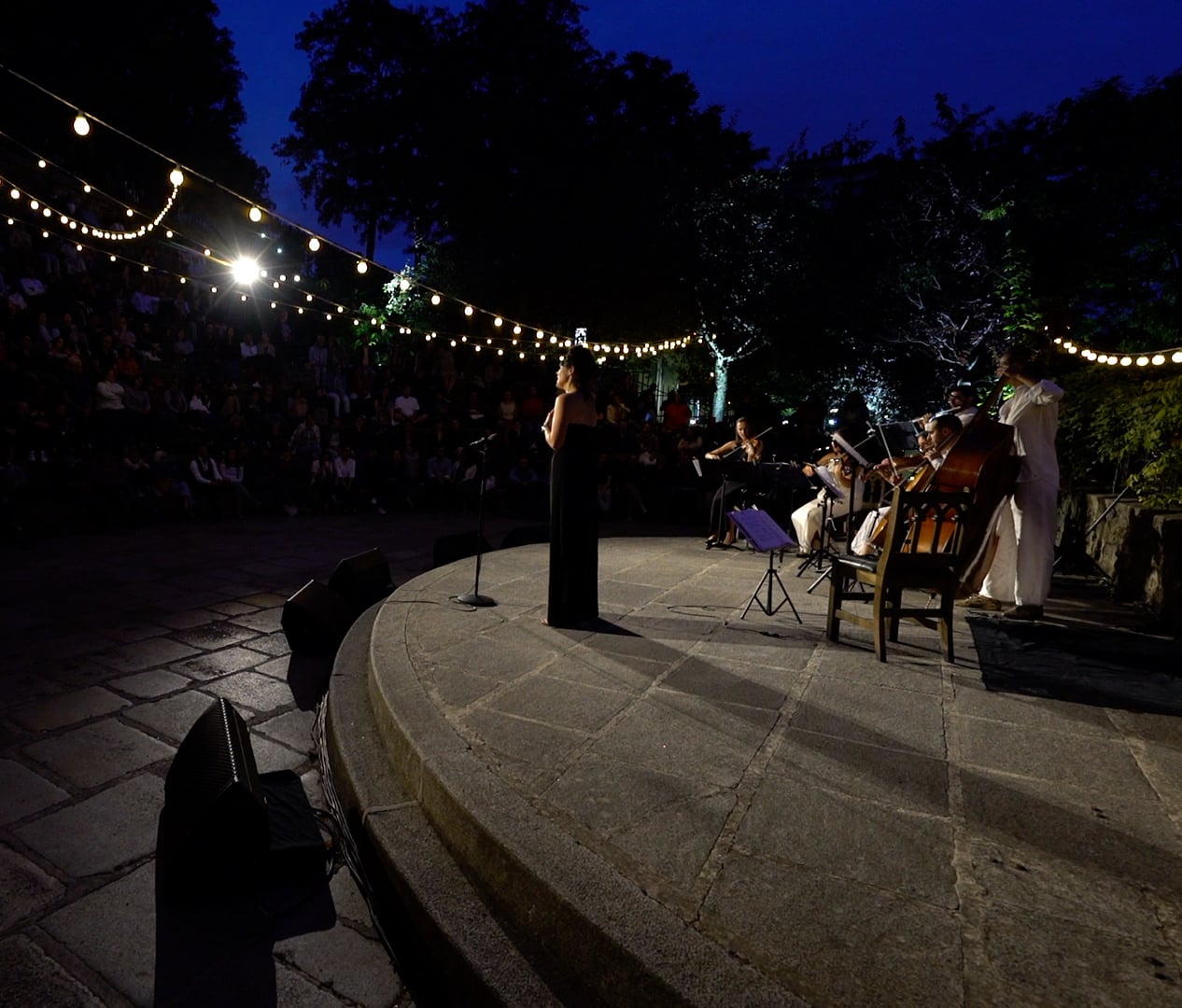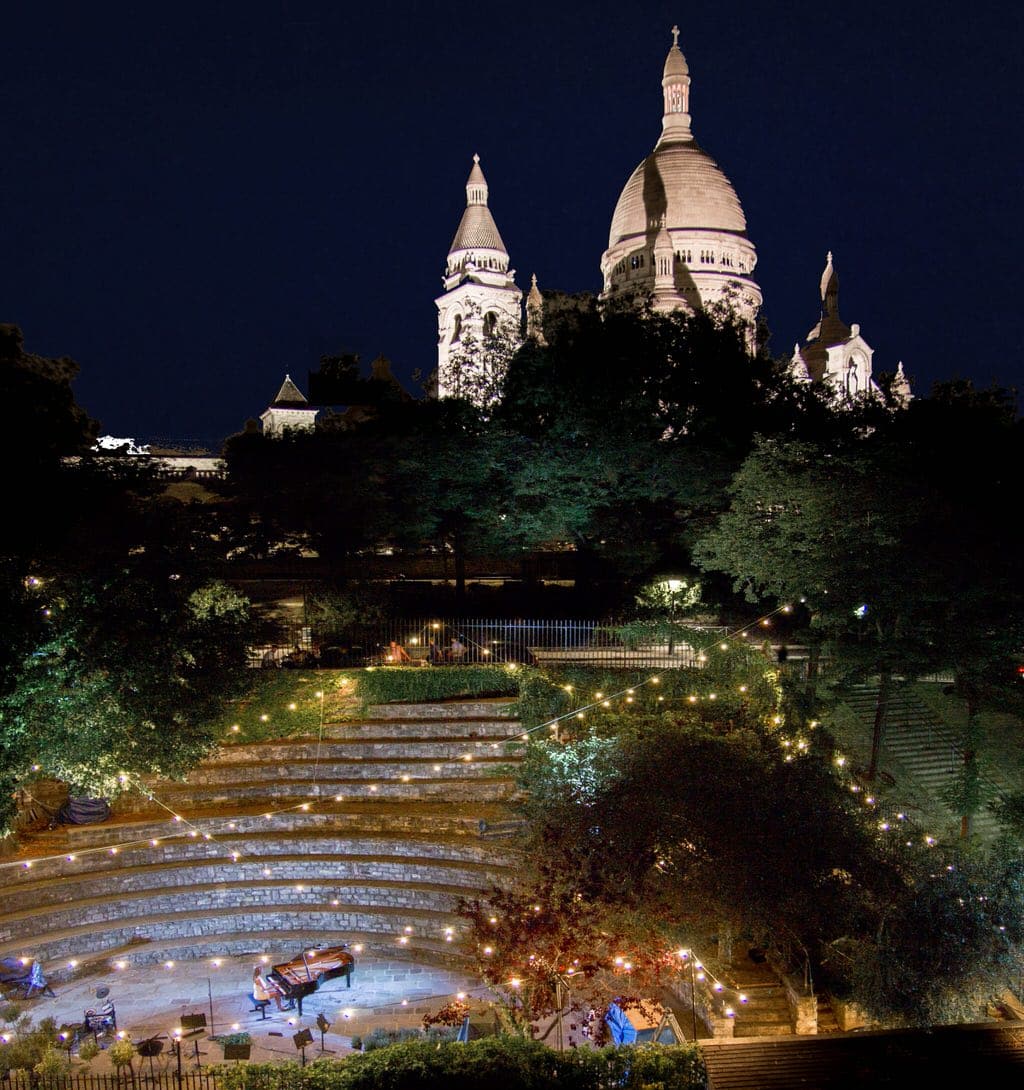 Les Arenes of Montmartre
Do you know the most beautiful secret in Paris? The Arenas of Montmartre are a hidden paradise, surrounded by stone and greenery and yet only few steps away from the Sacré Coeur. Their gates only open for rare occasions.
This summer, we are lucky to present Les Arènes Lyriques in this charming venue and to present to you the orchestra of the Arenas.
Come visit the arenas for a magical evening like no other.
Musicians
Roxane Elfasci, violin
Camille Martin, double bass
Raphaël Cumont-Vioque, cello
Violaine Despeyroux, viola
Gildas Guillon, cello
Paul Serri, violin
Valentina Gasparini, violin
José Alfredo «Pepe» Yañez, flute
Antanas Makstutis, clarinet
Théo Bemben, bassoon
Singers
Julia Bachmann, soprano
Makeda Monnet, soprano
Francisco Mañalich, tenor
Mylène Bourbeau, soprano
Elodie Hache, soprano
Anne-Choï Messin, mezzo-soprano
+ Many guests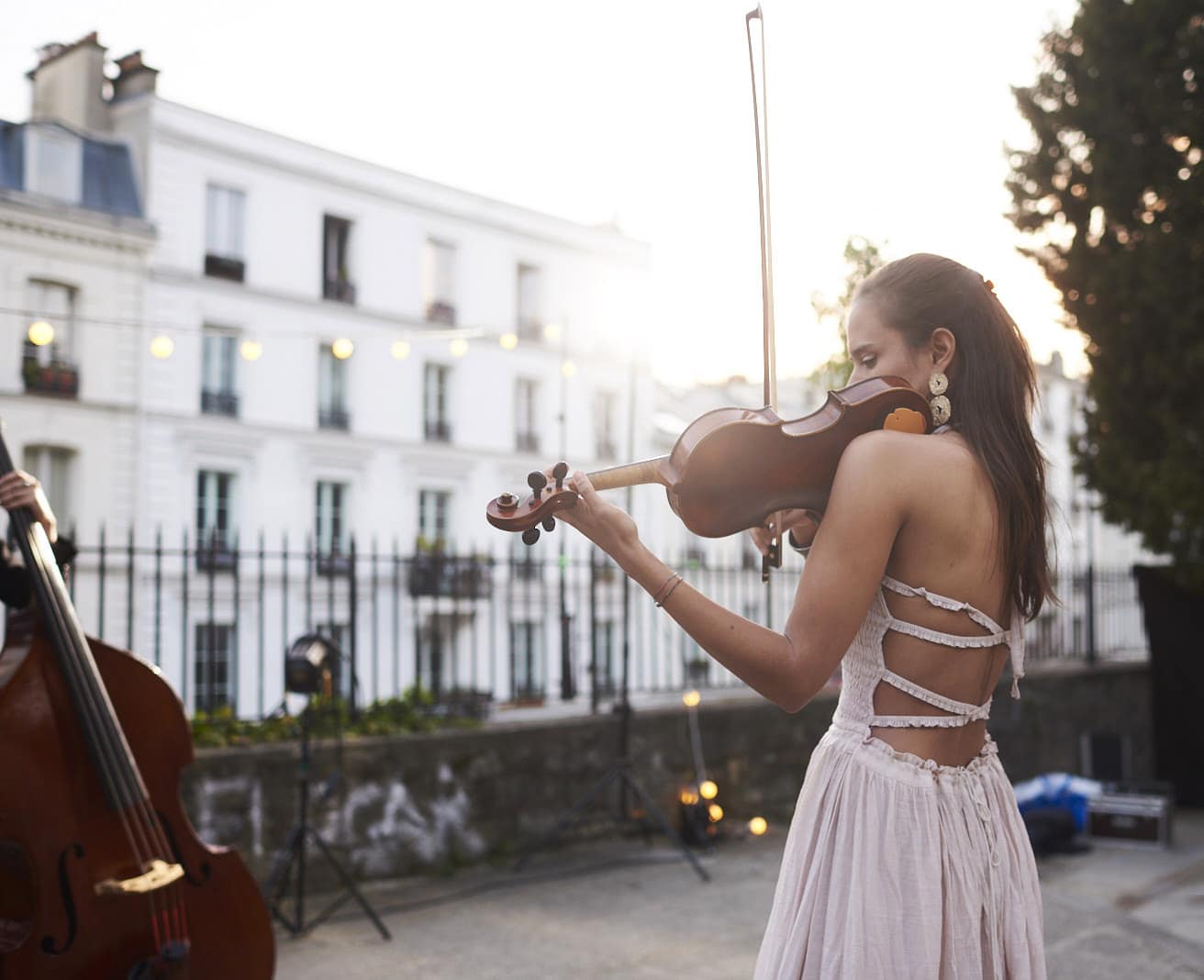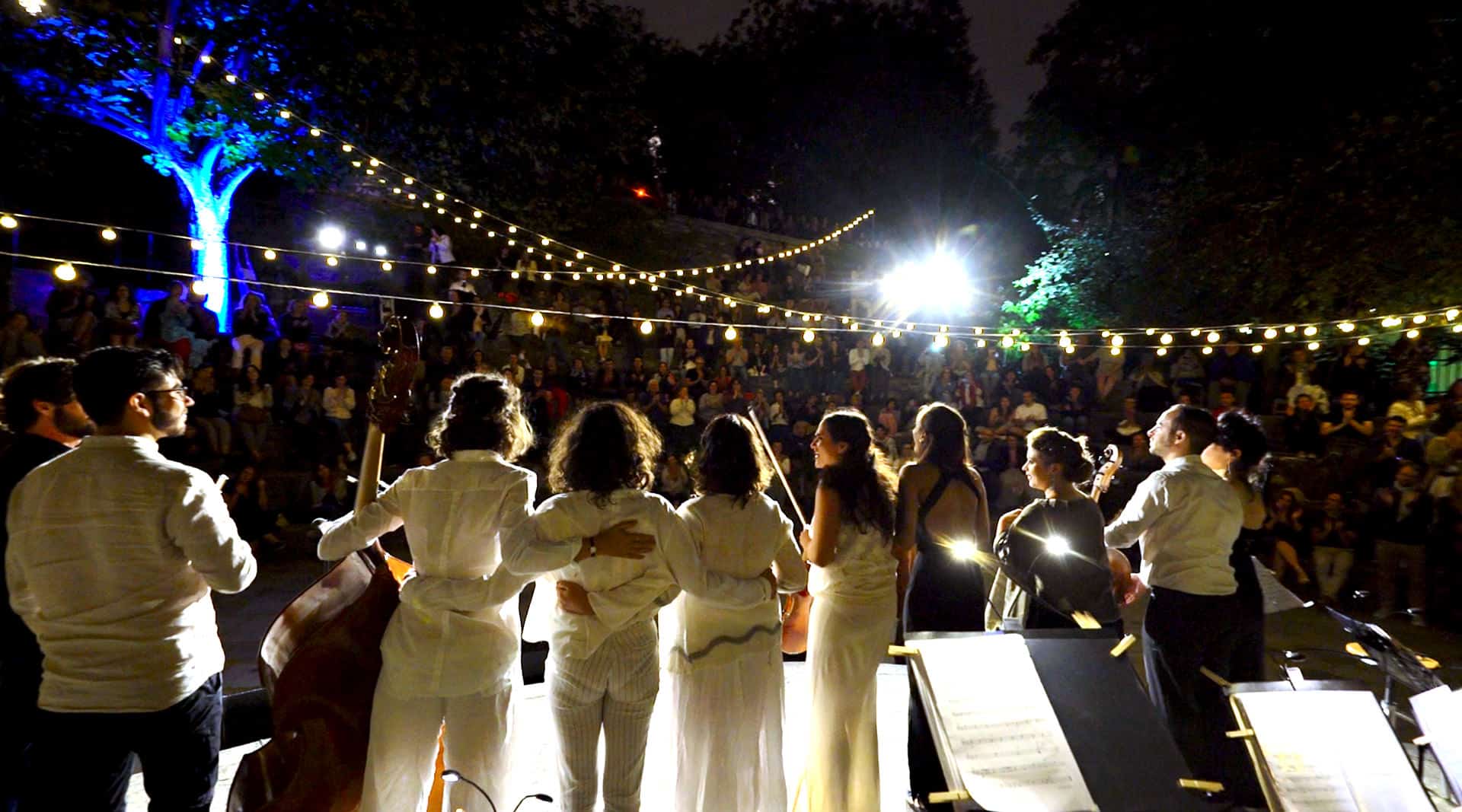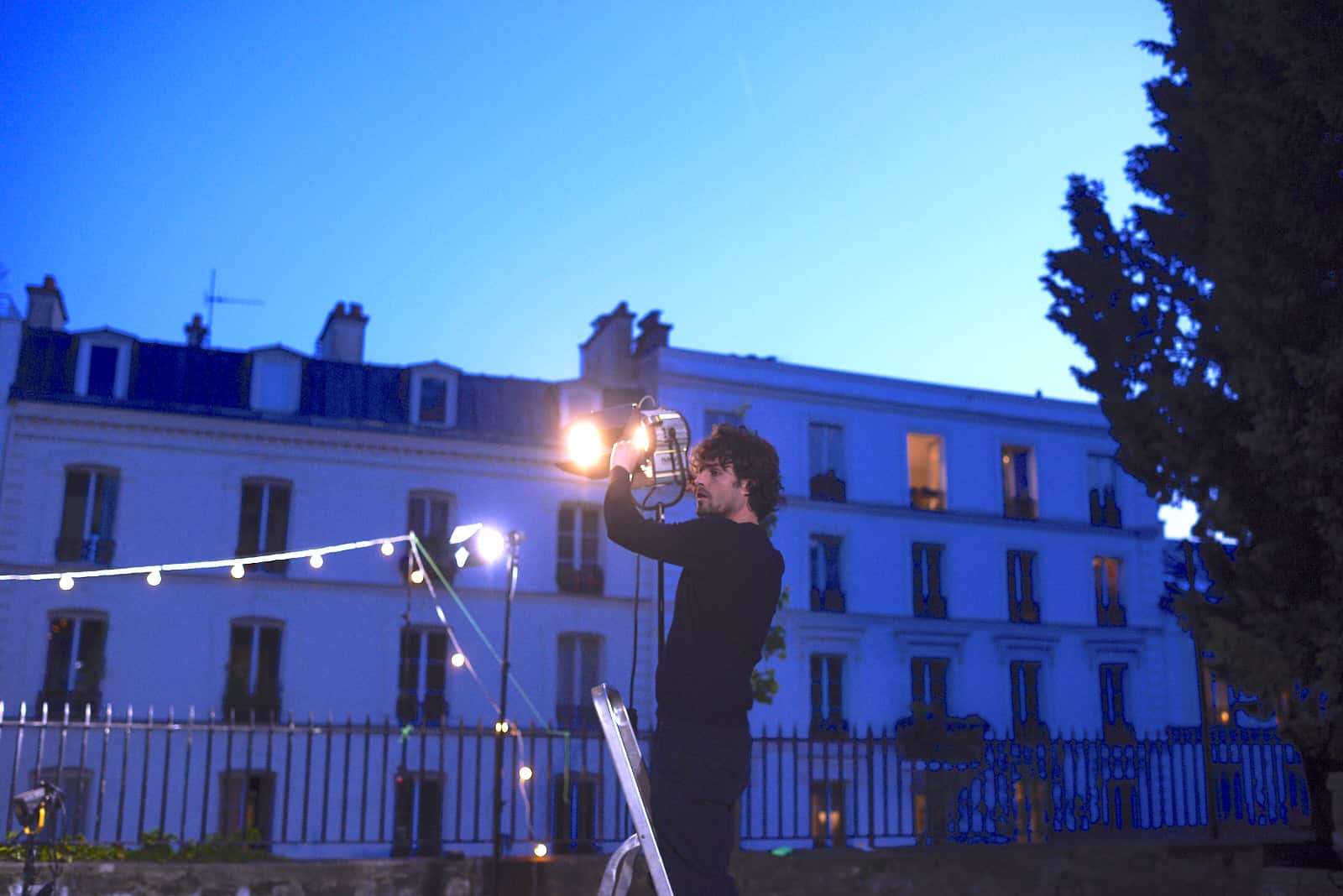 Artistic direction
Pierre Mollaret is a musician and a producer in classical music. He is also singer, pianist, and guitarist.
Join the Arena Adventure
Book your tickets now, the last tickets will be on sale on site from 8:15 p.m., without guarantee of availability.