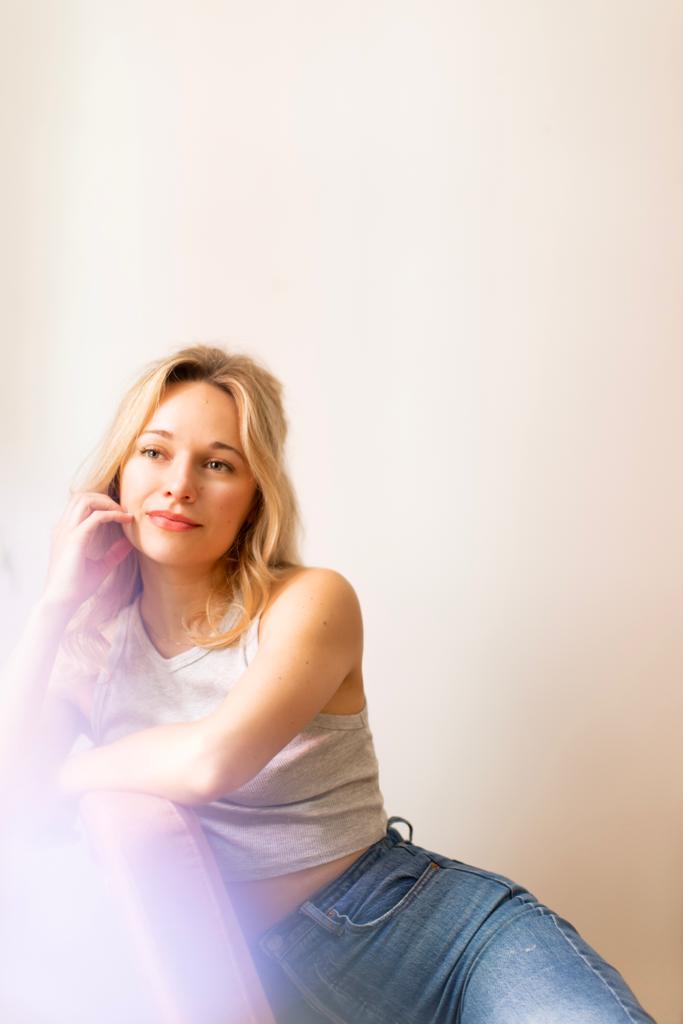 Clara Germont
principal Cello
Clara Germont started playing the cello at the age of 7 at the Conservatoire d'Aulnay sous Bois. It was in her teens that she decided to make it her career, despite not coming from a family of musicians. 
After studying with Philippe Muller, she went on to perfect her skills at the Conservatoire de Paris in Hélène Dautry's class, then at the Hochschule der Künste in Bern with Antonio Meneses.
She went on to win 2nd prize in the Alexandre Glazounov International Cello Competition. Describing herself as a "free electron", she alternates between chamber music, solo work, contemporary music, orchestral work and so on. 
She thrives, for example, alongside chamber partners such as pianist Valentin Cotton, with whom she regularly performs in recital, as part of concerts for the Yehudi Menuhin Foundation, but also with the Swann trio, founded in 2015, with whom she performed in concert during the Colmar international music festival. She is also a member of the Erato quartet, which leads several concerts at the Léran festival. 
She has also played at numerous festivals and on many stages in France, Europe (Italy, Spain, etc.) and abroad (Brazil (Rio de Janeiro), Fes (Morocco), Bern, Geneva (Switzerland), Riyadh (Saudi Arabia)). Clara has also performed in concert at the Flaine Auditorium during the Summer Festival, at the Pablo Casals Festival Academy in Prades, at the Grand Palais Auditorium, at the George Pompidou Centre for Modern Art in Paris, invited by Pernod Ricard, and in solo recital in the Var region of France, playing suites by J.S Bach and Cassado.
In 2017, she was invited by the Modigliani Quartet to take part in the Atelier des Rencontres Musicales d'Evian. The following year, she was selected to join the Mozart promotion of the Philippe Jaroussky Academy at La Seine Musicale.
She currently holds a full scholarship from the Fondation de France Sylvaine Pillet, under which she is studying with Henri Demarquette at the Ecole Normale Supérieure in Paris.
Alongside her passion for music, Clara has taken part in several concerts combining music and wine, notably at the Terres Promises estate in La Roquebrussane. In 2020, she also wrote an essay on "Art in war" and the role of the artistic community in France and Europe during the First World War.
She is also the founder and artistic director of the Festival des cours parisiennes.