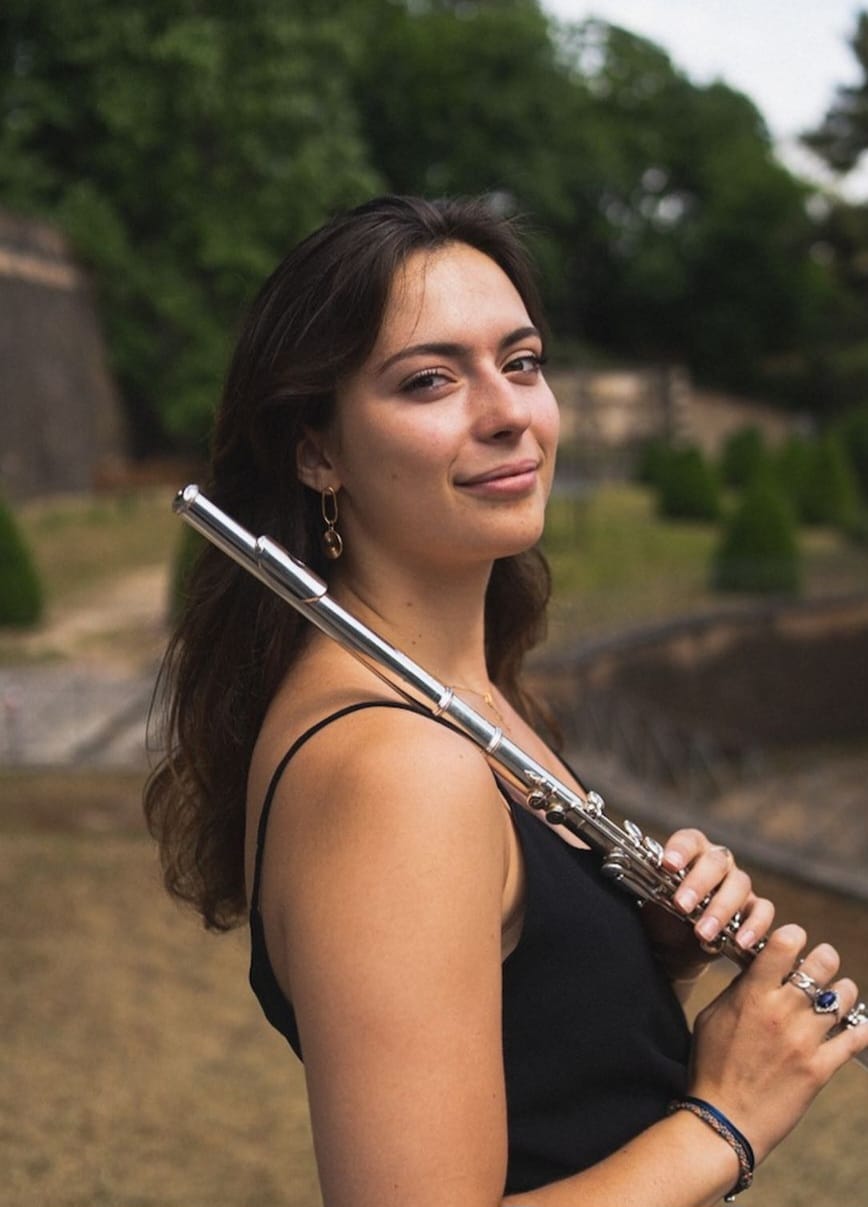 Célia Mora
Flute
Célia Mora began playing the transverse flute in 2011 at the Gignac intercommunal music school before joining the Montpellier CRR in 2012 in the class of Jean-Loup Grégoire. She studied musical training, chamber music, and orchestra before graduating in 2017 with the highest honors.
During this time, Célia was part of the Petites Mains Symphoniques, a youth orchestra with which she played at numerous orchestra festivals around the world, including in China, Argentina, etc.
In 2018, she joined the classes of Pascale Feuvrier in flute and Edouard Sabo in piccolo at the CRR of Rueil-Malmaison, then obtained her postgraduate prize in 2020. The same year, after graduating from highschool, she passed the entrance exam to the CNSMD of Paris and Lyon. Célia then began her graduate studies at the CNSMDL in Julien Beaudiment's class in September 2020.
Currently, in the second year of her license, she is regularly called upon by professional orchestras such as the Opéra de Lyon to perform replacements,
She performed as a soloist with an orchestra under the direction of Anthony Hermus in February 2022 and is currently a member of Trio Leona (flute, viola, harp).