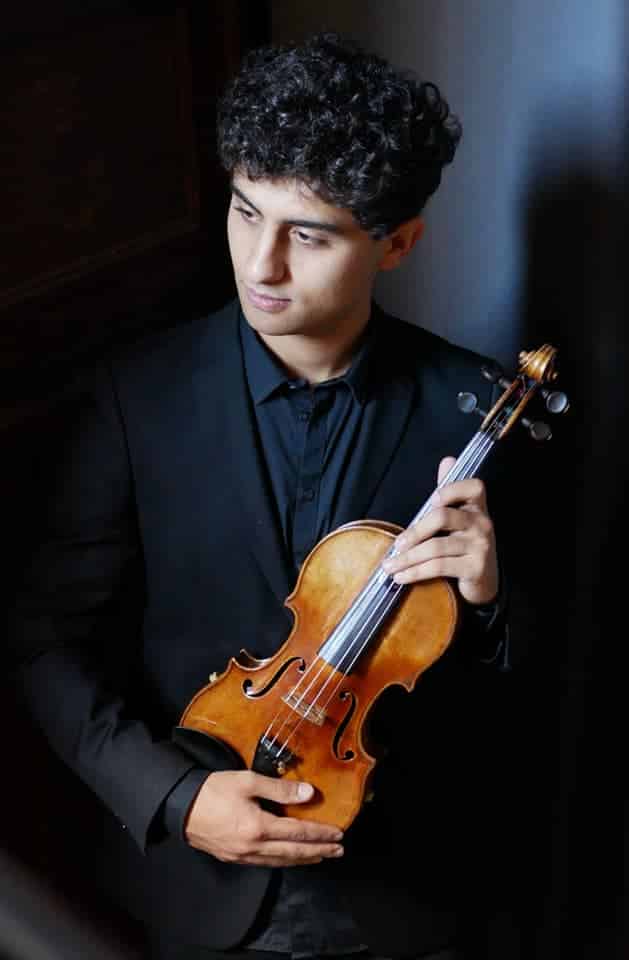 Grégoire Torossian
concertmaster
Born in 2000 into a family of music lovers, Grégoire Torossian began playing the violin at the age of 4. As a child, he developed a love for this instrument and learned with Maja Lazko at the Conservatoire of the 8th Arrondissement in Paris, then with Pierre Ivanovitch at the CRR in Tours, where he unanimously graduated. In 2018, he joined the National Conservatory of Music and Dance in Paris in the class of Ami Flammer, where he obtained his diploma two years later. He then went to live in Brussels for a year to perfect his skills with Karen Aroutiounian, with whom he discovered the heritage of the Soviet Violin School. Grégoire Torossian is now continuing his studies again at the Paris Conservatory in the class of Svetlin Roussev and Pierre Colombet to obtain a Master's degree.
Winner of several international competitions, he notably won first prize at the 2018 Leonid Kogan Competition in Brussels. He distinguished himself more recently in 2021 during the international competitions "Gran Premi Musical Lauredià" in Andorra and "Triumph of Art" in Brussels. His concert activity led him to perform as a soloist, in a recital, or occasionally as a chamber musician, notably with the MÖBIUS Quartet at the French Spring Festival in Ukraine in July 2021. In 2022, he won the third prize in the international competition George Enescu.
As part of numerous lasterclasses throughout Europe, Grégoire Torossian has been enriching his training with musicians such as Sergey Khachatryan, Julia Fischer, Kirill Troussov, Sarah Nemtanu, Lewis Kaplan, and Patrice Fontanarosa.
Grégoire Torossian plays on the "Golden Pheasant" by J-B Vuillaume (1862) made available by a patron.